All participants and accompanying persons who register and stay at the official hotels of the organization will receive, upon arrival
at the accreditation center,
the EPFG PASSPORT
which will allow them to enjoy numerous discounts at shops, bars and restaurants, night clubs, tourist attractions, transport tickets,
museums and cultural activities, sports courses, …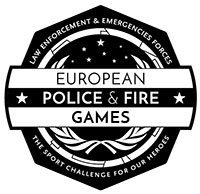 To hire leisure activities or tourist packages specifically prepared for the participants in the Games and their companions, contact the official Move Sports travel agency by email to tourism@policeandfire.games, specifying the code "EPFG PARTICIPANT" in the subject line to get discounts.
Also, if you need any other query, fill out the following form.
We will answer you as soon as possible, and we will notify you by email of the latest news.
Welcome to the 9th European Games for the Law Enforcement, Security, Protection, Emergencies and Rescue Forces.